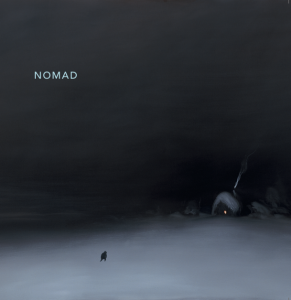 01. Eick
   02. NOMAD
   03. Brave Men
   04. The Mountain That Disappeared



JCM006
Released July 9. 2016
Line-up:
Jakob Sørensen – trumpet
Alex Jønsson – guitar
Mathias Jæger – piano
Frederik Sakham – doublebass
Andreas Skamby – drums
All compositions from Jakob Sørensen.
Released under Jaeger Community Music
———-
Jakob Sørensen is now releasing his second album as a bandleader. Since finishing his studies in Aarhus Jakob Sørensen has been working on the record NOMAD, which stylistic is a natural sequel to the debut album Bagland.
The evocative cover has been created by the international recognized artist Nedko Solakov. Both the cover picture and the simple design, designed by Andreas Nordström creates clear references to the Nordic landscape, from which Jakob Sørensen finds so inspiring.
Sad news: The vinyls have been delayed but will come shortly – info will come soon!